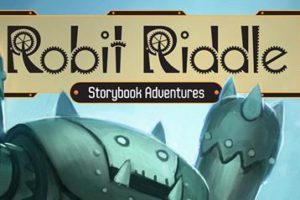 Robit Riddle, by Baba Geek Games, is a co-operative storytelling game. Can you and your robot friends find the missing robits? » Read more
You've done it! You're here, getting ready to listen to The Family Gamers!
Episode 5 is coming to your ears momentarily, where Andrew and Anitra reveal the game they've finally beaten together after months of effort! Also, The Family Gamers are proud to have had the opportunity to interview Justin Halliday, the creator of Hero Kids, a tabletop role playing game designed for children ages 4-10. You can listen to that interview right here on The Family Gamers Podcast!
During the show we talk about our new contest: how you can win your very own print-and-play copy of all of the Hero Kids content that has been published so far!
Podcast: Play in new window | Download (Duration: 36:03 — 33.0MB)
Subscribe: Apple Podcasts | Android | Email | RSS